FORGINGS FOR THE MECHANICAL ENGINEERING INDUSTRY
A FORGE WITH 30 YEARS OF EXPERIENCE
HKS Forge is a major producer of drop forgings supplying the mechanical engineering industry in Europe.
Our primary asset is extensive experience in forging production for all kinds of applications, for example in the automotive, construction, transportation, as well as in the general machine engineering industry and agriculture.
After 30 years of experience and accumulated know-how in the field of forging and its sub-processes we have built reliable partnerships with clients from more than 12 countries in Europe.
Technology
HKS is a certified holder of Quality, Environmental, Occupational Health and Safety Management Systems certificates.
The quality of our processes has been confirmed by successful customer audits carried out by client representatives from the automotive, railway and general industry sectors.
Company history
2017
New ultrasound
The forge bought a new ultrasound used for checking internal forging defects with a value of EUR 180 thousand.
2003
New owner
Trnavské automobilové závody (TAZ) joined the Energy Group
2005
INCREASING PRODUCTION CAPACITY
The forge undergoes refurbishment, modernisation, optimising production processes and increasing its production capacity
2006
We are HKS FORGE
The forge of Trnavské automobilové závody (TAZ) Trnava officially changes its name to HKS Forge
2014
THE MANAGEMENT OF QUALITY
We have successfully implemented a quality management system which was confirmed with the ISO/TS 16949:2009 and ISO 9001:2008 certificates
2015
NEW CUSTOMERS
We are a direct supplier of Toyota Motor Europe and a supplying partner of Brovedani Slovakia, which manufactures for BOSCH
2017
MODERNIZATION OF TECHNOLOGY
Purchase of an automatic lifting and tilting device and a 5-axis CNC machine
Company management
Ing. Bohuslav Koči
General Director
Ing. Slavomír Gregor
Production and Technical Director
Ing. Peter Appel
Economic director
References
We are a reliable partner of major companies
We Support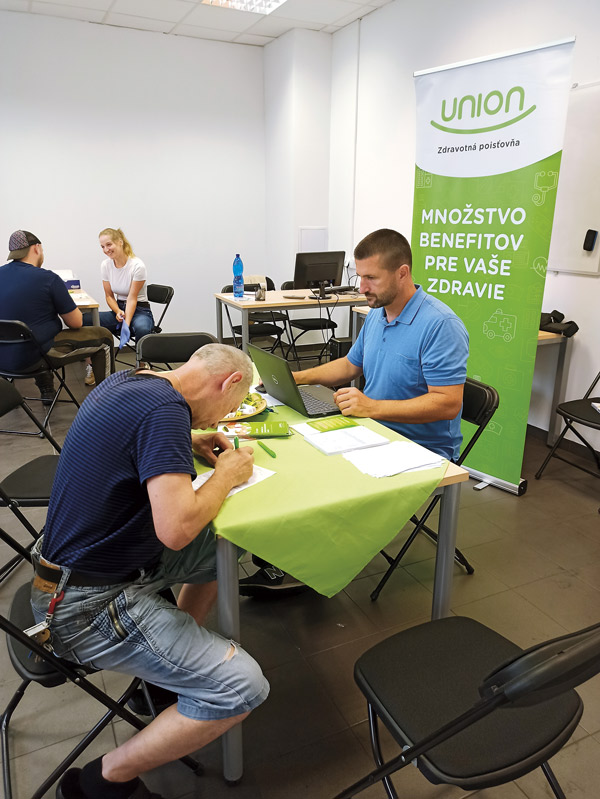 The forge takes care of the physical and mental health of the employees
28. 7. 2023
The most valuable employee is a healthy employee. HKS Forge has stuck to this motto for years, and on the occasion of Health Day, it gives employees the opportunity to undergo various examinations and activities aimed at a healthy lifestyle.